MELTEMI VIEW & TASTE
Amphitheatrically built on the West side of Kimolos since 1993, there is a two-storey complex of rooms for rent and the Meltemi restaurant.
Its privileged location provides stunning views of the Kimolos Village, as well as a unique view of the blue Aegean Sea overlooking Poliegos, Agios Efstathios and Milos.
The experience of sunrise and the colors it gives to the landscape is something that the visitor should enjoy. Particularly impressive is the moonrise over Polygio and the full moon ready to seduce you into magical worlds.
Upstairs are the rooms and downstairs is the restaurant "Meltemi", where you can taste dishes combining local flavors with Greek and Aegean flavors. Fennel, croutons, capers, basil, sun-dried tomatoes, savory black, red pumpkin, fresh eggs, extra virgin olive oil, local cheeses, meat of great quality, seafood and well-made pasta with wines from Greek vineyards.

Our
Reviews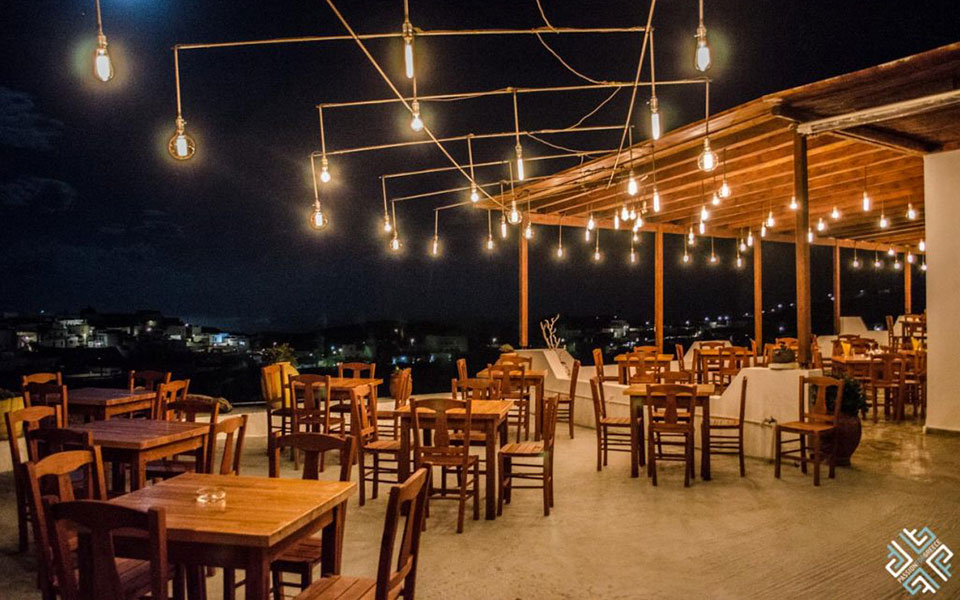 Best Restaurants on Kimolos: Where to Eat and Drink
For a night of creative Kimolian cuisine head over to the Meltemi Restaurant, set inside the Chorio (opposite the Post Office) offering breathtaking views of the settlement, especially during sunset. The space mixes wood panelling with stone walls and creative farming tools such as ploughs used to decorate the restaurant exteriors — highlighting the island's rich agricultural past. As soon as the night falls the whole […]
Cycladic Dining: Great Restaurants on Kimolos
Kimolos is petite; there's no room for error. They've got just the one main town – Horio (not "Hora" like on other islands), and there's no anonymity; everyone knows what everyone else is cooking, and reputation matters. In fact, restaurants sometimes go by two names – the official name, and the name everyone calls it, which is usually the name of the owner. The people here are […]